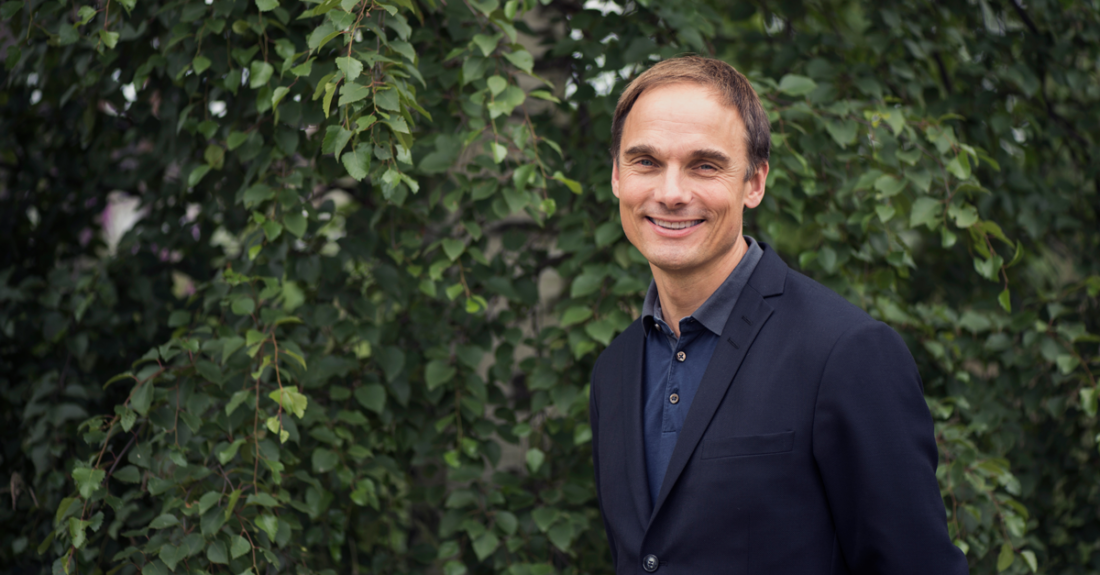 Combining healthy lifestyle and business
In his life and career, Norwegian Håkon Volden has relied on his instincts and the belief that people have a responsibility to do good things.
One of Håkon Volden's earliest achievements was growing his family's fish farm into a business so large that it was listed on the stock exchange. When he was diagnosed with a life-threatening disease, he decided to change the course of his life. He finished and sold out all of his investments and begun his own personal journey to heal and become healthy again.
Håkon returned with full energy and more determined than ever before. He was passionate about the importance of health and nature to improve people's lives.
– When I got into the nutrition industry, I got a good feeling right away. I knew this was where I wanted to begin my next chapter in business, recalls Håkon.
After observing former medicine factory in Seinäjoki, Finland, he was inspired by the clean facilities as well as modern and flexible high-tech equipment – and a team of good, dedicated people with the right know-how and expertise. Håkon wanted to adopt these same qualities into his own business.
In Minorito, he saw the opportunity to combine his passions for business and holistic lifestyle. Minorito is an important endeavour for Håkon, where money is not the main driver. He created Minorito to make quality, natural and clean supplements for the company's customers, himself and his family. Minorito is a personal passion that he is highly committed to.
– Minorito is like a family where everyone is doing their best to help the customers. Of course a business needs to be cost-effective and profitable, but the first priority is quality. We make safe and efficient dietary supplements, highlights Håkon.
Håkon brings Finnish reliability and uncompromising workmanship combined with Norwegian enthusiasm to Minorito, and a strong desire to help people live happier lives through nature's inherent goodness.