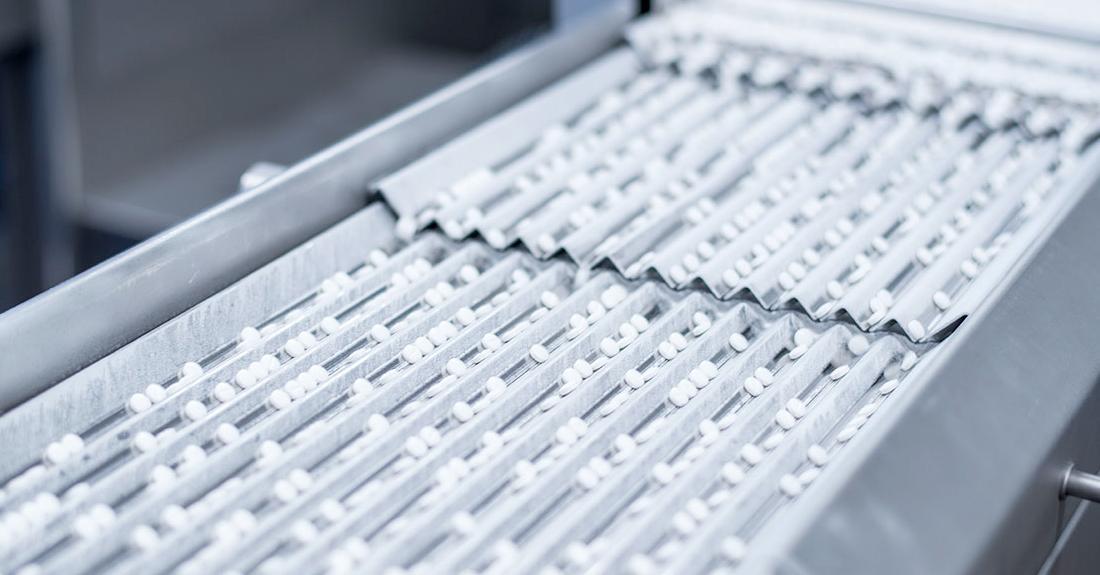 New technology takes Minorito's products to the next level
Magnesium stearate is a controversial ingredient but still used very commonly in pharmaceutical products, food, and cosmetics. Minorito has invested in a new technology that makes it possible to produce food supplements without it.
What is magnesium stearate?
Magnesium stearate consists of magnesium salts of different fatty acids, mainly stearic and palmitic acids. It is a very fine and cohesive white powder, which is greasy to touch and has its own characteristic smell.
Despite the name, magnesium stearate contains only a very small percentage, 4-5 % of magnesium the mineral. Mostly it consists of magnesium salts of fatty acids.
The physical properties of magnesium stearate can vary due to different manufacturing methods. It can be produced in a reaction between magnesium chloride and sodium stearate in aqueous solutions or in a reaction of magnesium oxide, hydroxide, or carbonate with stearic acid at elevated temperatures.
Why do many food supplements contain magnesium stearate?
Magnesium stearate is commonly used in the production of dietary supplements, pharmaceutical tablets, powders, capsules, cosmetics and food products.
Magnesium stearate has many roles; it can be an emulsifier and a binder, and an anticaking, release and lubricant agent. In medications, food supplements and vitamins its primary purpose is to act as a lubricant.
Magnesium stearate is used in the production process of tablets and capsules as a lubricant to improve flowability and to prevent ingredients from sticking to the mechanical equipment and to each other.
Magnesium stearate is a common ingredient in many food supplements. In product labels and packages it is usually called either "magnesium stearate", "magnesium salts of fatty acids" or acronym E470b.
Is magnesium stearate safe?
Although magnesium stearate has been used in the food industry for decades, there has been a lot of controversy around it, especially during the past ten years. It has been claimed that magnesium stearate suppresses your immune T-cell function and might interfere with your body's ability to absorb the contents of tablets and capsules, but there is no scientific evidence to support those claims.
Magnesium stearate is considered safe for consumption at amounts below 2,5 milligrams (mg) per kilogram per day (National Center for Biotechnology Information). For an adult of 80 kilograms, that equals 200 mg per day.
European Food Safety Authority re-evaluated the safety of fatty acids as food additive in 2018. It concluded that "the food additive fatty acids was of no safety concern at the reported uses and use levels." The U.S. Food and Drug Administration (FDA) has also approved magnesium stearate for use as an additive in food and supplements.
Excessive consumption of magnesium stearate can have a laxative effect. For some people, it can cause the mucosal lining of bowels to spasm or cause diarrhea.
Food supplements without magnesium stearate from Minorito
Regardless of the safety of magnesium stearate in small amounts, it should be noted that it is not a natural substance. Minorito wants to produce high quality supplements that are as natural as possible and we avoid the use of artificial additives.
We follow the latest trends and want to offer our customers new options. That is why we have invested in a new technology that makes it possible for us to produce tablets without magnesium stearate. This new technology ensures that the tablets are high-quality and consistent. If you want to know more, please contact us.