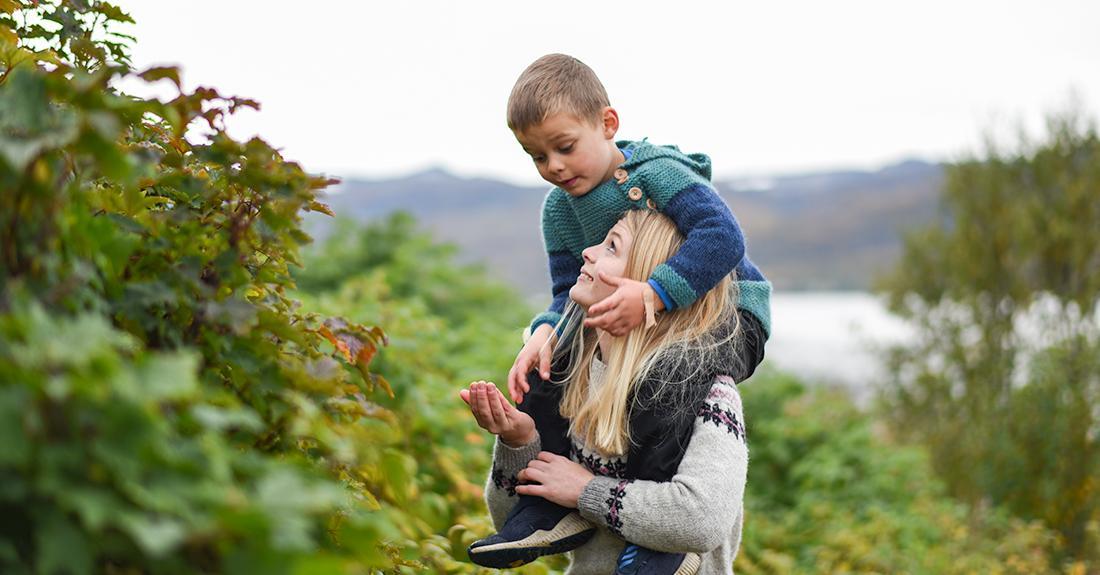 Supporting immune health is trend of the year in the food supplement industry
Among the biggest food supplement trends of 2023 are supporting immune and mental health, as well as natural products. Other key trends include online shopping, individual nutrition, transparency and family nutrition. The impact of the Covid-19 is visible in trends. We analyzed the seven most interesting food supplement trends of the year.
1. Supporting immune health
Covid-19 reminded us that health can change at any time. The pandemic prompted many to seek products that could support immune system. According to the consumer study company Hartman Group, 31 percent of the U.S. consumers said they use more food supplements because of Covid-19 (1). According to Market Research (2), more than 50 percent of consumers said they would eat more food supplements than previously thought to support their immune system in 2020.
According to several predictions (3, 4, 5, 6) nutritional supplements that support immunity, such as Vitamin C, Vitamin D and Zinc, will be notable trends in 2021. Other products with increasing popularity include Selenium, multivitamins and children's food supplements. Sales of plant-based products, such as those containing ginger and turmeric, are also expected to increase this year.
The Nutrition Business Journal (6, 7) speculated back in July that sales of food supplements that support immune system will increase 51.2 percent in 2020 compared to 2019. Sales of multivitamins were also estimated to have increased by about 112% in 2020 (6, 8).
2. Supporting mental health
Reducing stress, fatigue and exhaustion, improving sleep quality, preventing anxiety and depression – these factors, among other things, motivate people to support their mental health. With the social isolation and other stress-inducing factors that followed Covid-19, mental health support has become even more central.
These health concerns are also reflected in the food supplement trends, although depression, anxiety and stress cannot be treated or cured by diet and food supplements alone. Some studies have found links between certain minerals, vitamins and good quality fatty acids, as well as good mental health, but more research is needed on the subject.
Food supplement market connected to brain and mental health is believed to grow at a 9% rate between 2019 and 2025 (2). Ingredients of the food supplements in this trend category include for example DHA fatty acids and vitamins, particularly vitamin Bs and vitamins C and E. (2, 3, 6)
3. Organic and natural food supplements
The popularity of organic and natural food supplements has grown year by year. Food supplements made up 21% of all purchases of natural and organic products, although food, beverages, personal hygiene products and cosmetics (9) are also included in this category. Consumers have become aware of the sources of ingredients and are interested in natural ingredients. This trend includes, for example, GMO-free food supplements that do not contain genetically modified organisms. (6, 2)
4. Online shopping
Covid-19 has accelerated the transition of purchasing products online, including food supplements. The Nutrition Business Journal predicts that online sales of food supplements will double from $5 billion in 2019 to $10 billion by 2022. (6, 7)
5. Individual nutrition
Globally an estimated two-thirds of consumers seek products that meet their personal needs, beliefs and values. This has led to a growing interest in personalized diets, food supplements tailored to specific nutritional needs, phone wellness apps, and various tests such as genetic profiling.
There has also been a growing interest in food products that support personal lifestyle choices such as plant-based and keto-friendly. Plant-based claims on products increased by 36% and claims on keto-friendliness on products increased by 165% between 2016 and 2020. (6, 10)
6. Transparency
Nutrition and health trends show that 60 percent of people would like to know better where their food comes from. This trend of transparency is expected to continue in 2021. (11) It means that consumers demand transparency in matters related to food production, such as animal and human welfare, sustainable sources of ingredients and supply chains.
Many are tired of misleading, misguided and vague information, as well as health claims which have little or no scientific evidence. Companies are expected to communicate clearly, transparently and honestly about their products. The trend is expected to show on the ingredient lists, which become shorter and more understandable. In addition, the use of controversial ingredients, such as artificial colors and flavors, is avoided.
Several consumers want to support companies that donate some of their proceeds to a good cause, support the training of employees or protect the environment. (6, 11)
7. Family nutrition
Many adults are not only interested in fine-tuning their own diet – they want to find healthy food supplements for the whole family. Children's nutrition, in particular, has become more essential because many children have been studying at home, and lunch has been made by parents instead of the school canteen.
Parents are looking for nutritious but good-tasting products for their children. Parents prefer products that contain natural ingredients and they want to avoid sugar and artificial colors and flavors. Food supplements may be added to children's diet to support immune system or prevent nutritional deficiencies. Demand for children's plant-based products is also expected to increase because parents want to teach their children healthy and sustainable lifestyle. (3)
Contact Minorito for customized supplements
At Minorito, we recognize the growing trends of Finnish purity, Scandinavian innovation, and global markets in the food supplement industry. Additionally, the emergence of organic supplements has gained significant momentum in the marketplace. With our expertise in tailor-made recipes and package design, Minorito is the ideal partner for private label products. Rest assured, we have everything you need readily available.